Hotel & Cie is more than just a hotel room, it's a hub of services to make your life easier.  Excercise room, Executive Salon as well as our 'boutique' offering local products at your disposal.
Gift cards • Exterior free parking • Luggage storage • Free Wifi in the building • Conference room rentals ($) • Fax and photocopies ($) • Free local calls • Self-serve laundromat ($) • Dry cleaning (Exterior supplier ) • Ice machine • Gym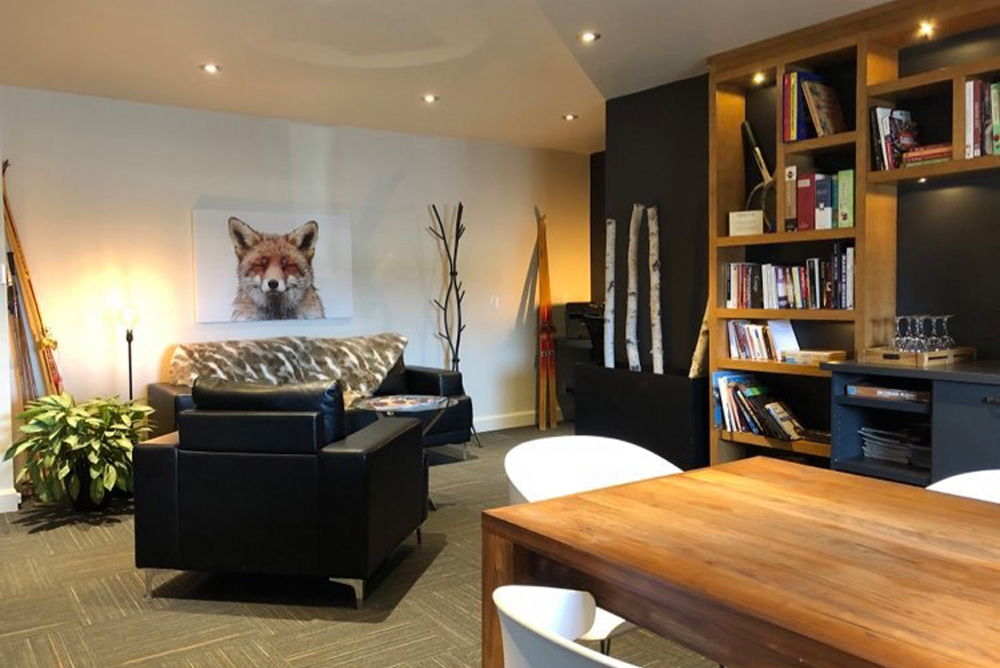 For you small meetings or end-of-day get togethers, the Executive Salon is the ideal solution for private functions. Reserve ahead to assure availability.
• Table for 8 people
• Leather chairs
• Computer and printer
• Microwave oven
• Television and cable

L'Atelier offers a unique atmosphere seeped in traditional charm that transports you to another time and another place. Relax, reheat a snack, check your e-mails or watch a Hockey game in the comfort of l'Atelier.
Ideal for our guest who are traveling alone in search of a social hub.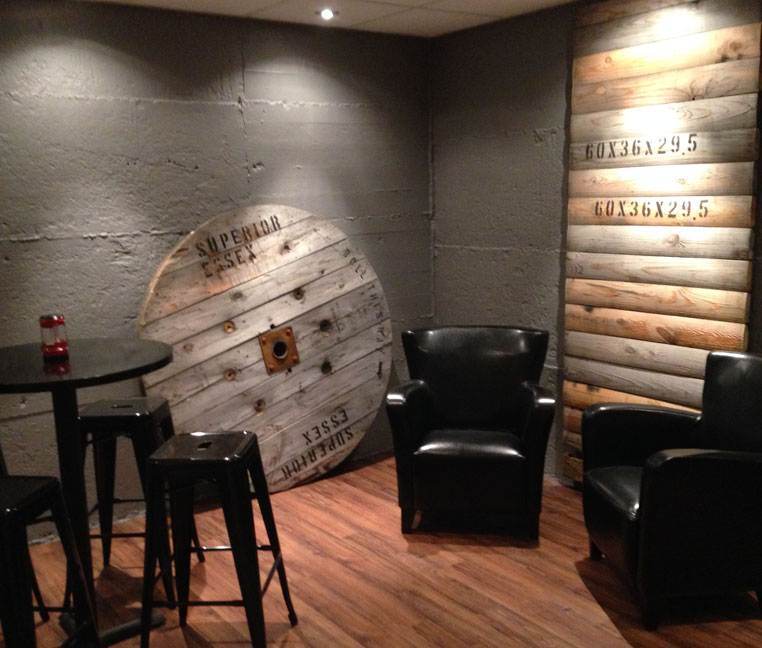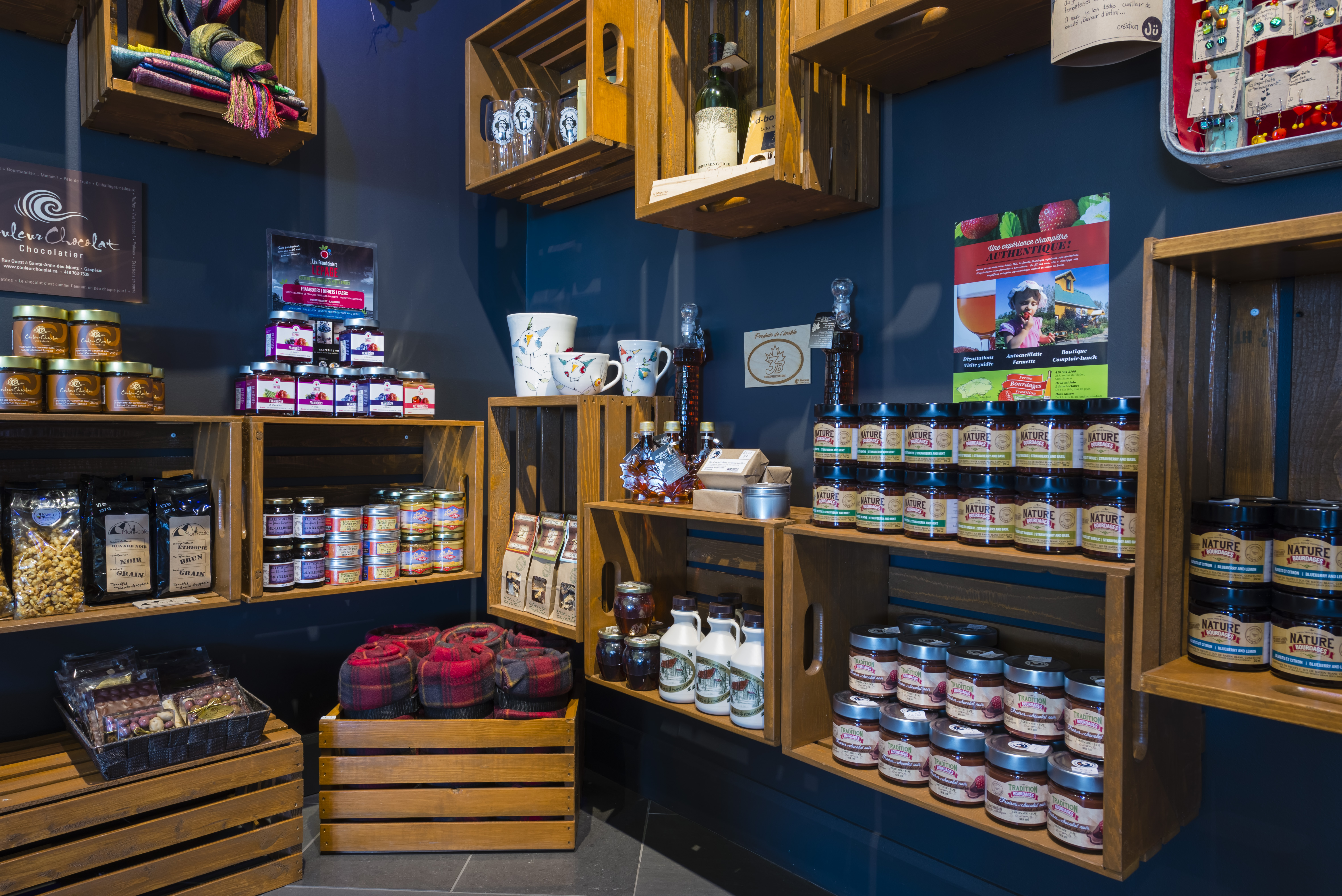 Shop in our Boutique and discover de delicacies of the region as well as jewelry, pottery and much more.
These hand made products make great gifts but it's also a great way to bring back a little bit of the regions back home with you.