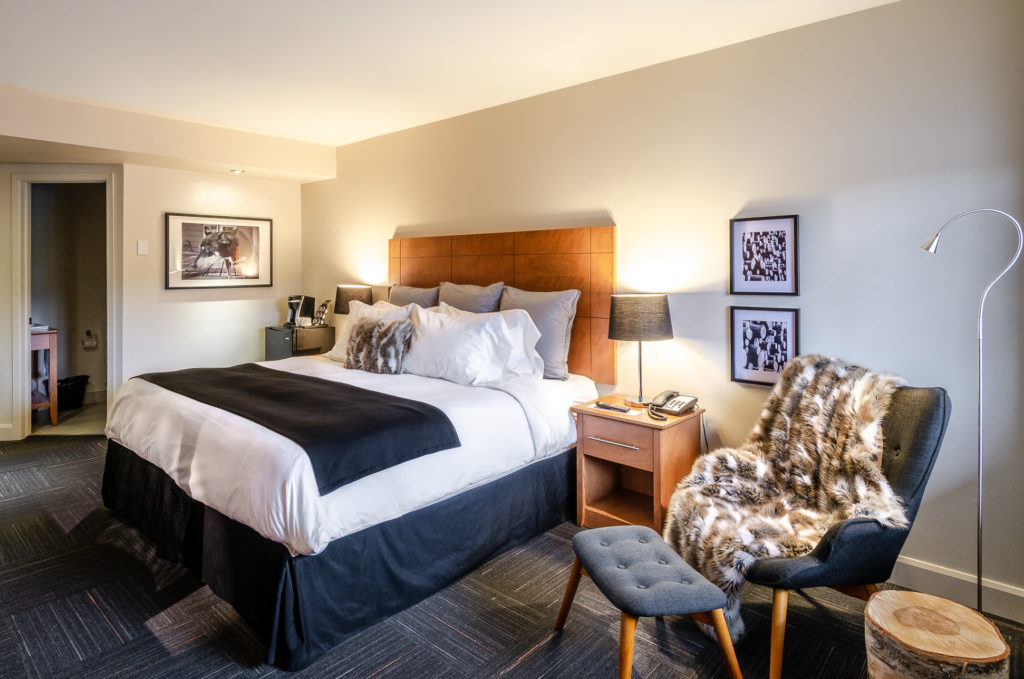 Featuring a contemporary and urban, Hôtel & cie offers 42 ultra confortable and functional rooms.
See you at breakfast ? Hotel & cie makes life easy by offering you a continental breakfast without charging exta, each morning during your stay
Served from Monday to Friday from 5 :30 to 9 :30

and

Saturday and Sunday from 7 :00 to 10 :00

Life is so relaxed, uncomplicated and worry free in the Gaspé region, known for its dramatic coastal scenery, it's vast and untouched natural settings and most of all, the authentic experience. We're waiting for you so that the adventure may begin, at Hôtel & Cie.
The only four stars hotel in Sainte-Anne-des-Monts, Hôtel & Cie is the embodiment of this vibrant region yet seeped in renewal.
Its practical location in the heart of downtown St-Anne-des-Monts provides easy access to services, shopping, entertainment and a host of restaurants.
The contemporary guest room decor of this 'boutique' style hotel offers both comfort and functionality. Chosen with care, the enveloping mattresses and the soft comforters will provide regenerative sleep night after night.
In the relaxed and unpretentious atmosphere of our restaurant La Planche beef on the grill is king. Our kitchen brigade also offers regional products with various game, fish and shellfish.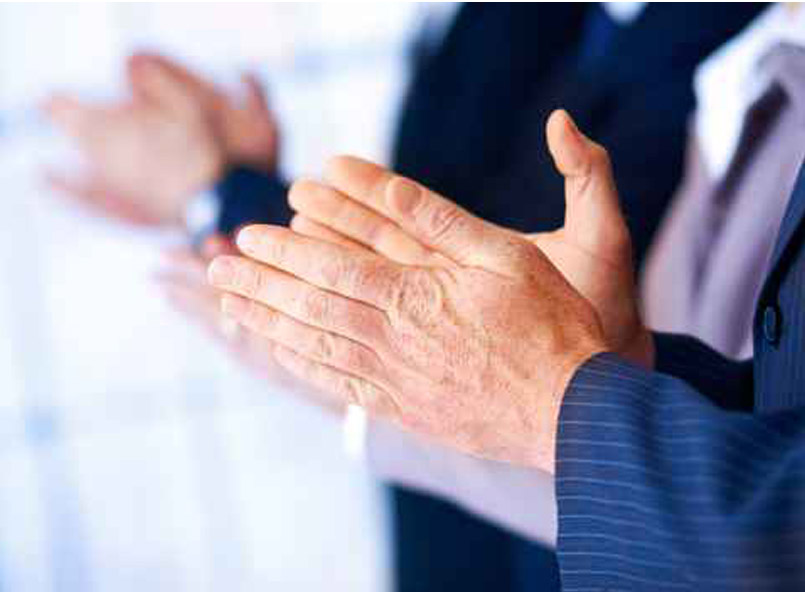 Face to face meetings are important. For successful and memorable meetings and events, the right atmosphere and well as the proper care are essential to plan and prepare for perfection.
Hotel & cie provides its guests with private and semi-private rooms where meetings or small events can be held in tranquility.